What Kinds of Alternatives Does Your Loved One Have if She Can No Longer Drive?
Senior Care Kirkland WA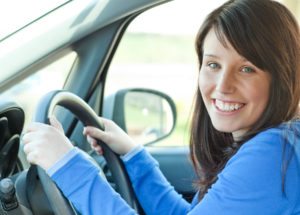 When your senior love one can no longer drive, she may worry that she'll be trapped at home and unable to get where she needs to go. In reality, there are probably far more options available than either of you realize at first.
Other Family Members, Friends, and Neighbors
If you're blessed with a network of neighbors, friends, and other family members who are able to take your loved one where she needs to go, that can give you quite a bit of peace of mind. Consider making up a schedule so that you know who you can contact on specific days and times when you're making plans for your loved one.
Carpooling with Other Caregivers
One of the benefits of finding a support group and meeting other caregivers is that you can make quite good friends with people who understand your needs. You can trade off carpooling duties with other caregivers to ensure that each of your senior loved ones are able to get where they need to go safely.
Public Transportation Options for the Elderly
Check with the bus lines in your area to find out what kinds of public transportation options are available. Many public bus systems have a smaller bus that operates throughout the service area specifically for senior loved ones. There may be requirements, however, such as advance appointment requirements, so it's important to know what those are before you need to use this option.
Paid Transportation Options
In a pinch, your loved one may be able to contact a taxi company in your area. Some may offer special rates to senior citizens. This option can be expensive if your loved one needs to go longer distances or needs this type of service often, however.
Senior Care Providers
Hiring senior care providers to transport your loved one has quite a few benefits for both of you. You have the peace of mind of knowing that your loved one is safe and that the senior care provider will be with your loved one the entire time. This is also a good option if you're interested in making sure that your loved one has companionship at other times of the day, too.
There are way more alternative transportation options available than your loved one might realize, but it might require a little bit of scheduling and creativity.
If you or an aging loved one are considering Senior Care Services in Kirkland WA, contact the caring staff at Hospitality Home Care today. Call us at (206) 966-6552.
Latest posts by Marlene Diaz
(see all)