At Hospitality Home Care, we recognize that we are only as strong as our staff and are proud to employ a variety of qualified compassionate individuals. Each member of our team brings his/her own diverse knowledge and experiences to our agency in order to ensure you receive the most comprehensive services possible. Please take a moment to read more about us and learn how we collaborate to continually make our agency the absolute best at caring for your needs.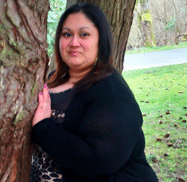 Marlene Diaz
Care Supervisor
Marlene brings to Hospitality Home Care's Care Supervisor Team an unprecedented level of passion for caring for others and a wealth of knowledge and understanding in the care services field. Marlene has worked in the healthcare field for more than 15 years in a variety of settings including, adult family home administration, home care HR supervising and working with specialty populations including dementia, mental health and developmental disabilities. Throughout this time Marlene has also maintained her caregiver credentials that she obtained as a teenager because, while her knowledge is best served helping to train caregivers and assist families to get the care they need, her heart is most fulfilled when she is providing care to others. When she is not in the office, you will most likely find Marlene caring for her family, or spending time with her friends.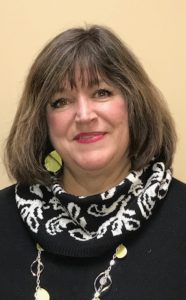 Melanie S. Mosshart
Credentials:  University of Nv. Reno, HIPAA Certified, former Community Relations & Leasing Director, Placement Services, former Bank Manager and Business Development Officer.
Home meant Reno, Nevada to Melanie, who grew up in Reno and attended UNR (University of Nevada at Reno) and was a member of Gamma Phi Beta Sorority.  When her large family uprooted and moved to Washington State, Melanie followed suit and has enjoyed life in the Pacific Northwest ever since.
With a lengthy and successful career in the financial industry as a respected Branch Manager and Business Developer in the South Sound, Melanie was surprised and pleased to be drawn to the Senior Care Industry where she has flourished in the Community Relations and Community Outreach areas.  She has worked in both senior communities and placement services, and has provided sound and trusted judgement when recommending resolutions for families regarding senior care.  She has a substantial network of professionals in the senior care and business professional arena to refer to and obtain referrals from.
Melanie has a passion for working with seniors and their families and an empathy that surpasses an every-day relationship.  She's deeply committed to providing the utmost care for seniors and guiding their families to reach comfortable care decisions, whether before, during or after a crisis.  You will always find an ardent advocate in Melanie.
Melanie is very close to her family, is a great "Great" Aunt, and has a Yorkie named Matilda.  In her spare time, Melanie likes to write, see movies, take pictures and go to the park with Tilly (her dog) to feed the ducks.  She is a requested public speaker and photographer.
Let's Get Started!
Get Immediate Help on Info & Pricing