Fun Meals to Try During Eat Better, Eat Together Month
Home Care Services Tacoma WA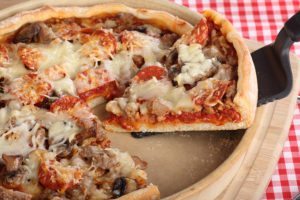 When it comes to health and wellbeing, there is much more to eating than just the nutrition that the food provides for the body. While what your parent eats is vital because it provides the nutrients that their body needs to function and thrive, it is also important that you take into consideration the emotional and mental aspects of eating so that you can ensure that they are getting the most benefit from every meal that they sit down to eat.
October is Eat Better, Eat Together Month. This month is set aside to encourage families to focus not just on improving the meals that they eat in terms of their nutritional value, but also to focus on getting more family meals into their schedule so that they are able to gain the mental health and emotional wellbeing benefits that come from eating together.
Try some of these fun meals to try during Eat Better, Eat Together Month with your family:
• Sub bar. A submarine sandwich is a simple and quick meal that your entire family can enjoy together. Because it is so easily customizable you can know that every member of your family can have the type of sandwich that they like. As they are building their sandwiches, the members of your family can socialized, share with each other, and get creative, boosting their relationships and their mental and emotional health.
• Homemade takeout. Everybody loves a good takeout meal, but these meals can be extremely expensive and full of ingredients and preservatives that you likely do not want to give to your parent or to your children. Try taking your favorite takeout style food and recreating it at home with the help of your parent and your children. Foods such as fried rice, chicken, and even burgers are simple and inexpensive to make, and you can choose the better-quality ingredients to ensure that these meals also meet your goals of giving your family the nutrition that they need.
• Personalized pizza. Pizza is a family favorite meal for many families and is a fun way for you to spend quality time together. Purchase pre-made pizza dough or crusts, or make your own, and then spread out sauce, cheese, and other toppings so that everyone can make their own creation. This is a great way to encourage different members of the family to interact and share.
If you are concerned about your elderly loved one's nutrition or simply think that their health and wellbeing would benefit from having extra care in their lives, now may be the ideal time for you to consider starting senior home care services for them. A senior home care services provider can be in the home with your aging parent to provide a personalized approach to their care. This set of services is tailored to your parent's individual needs, challenges, and limitations while also taking into consideration their personality, preferences, and goals. This means that your parent has a better chance of living a healthy, happy, safe, and active quality of life as they age in place.
If you or an aging loved one are considering Home Care Services in Tacoma WA, contact the caring staff at Hospitality Home Care today. Call us at (206) 966-6552.
Latest posts by Marlene Diaz
(see all)