How to Deal with Loneliness as a Family Caregiver
Home Care Services Bellevue WA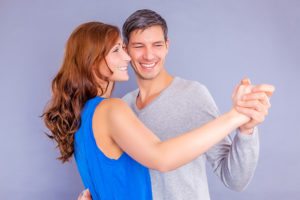 Being a family caregiver can take a toll on your own life. Since you're so wrapped up in caring for your elderly loved one, your own social life and outside activities can take a hit. When you start to realize that you're feeling lonely and isolated, it's time to find a solution that can work for your life.
Get Involved in Something Else Besides Caregiving
When you first took over as your loved one's family caregiver, you probably had other interests which gradually fell by the wayside. Eventually, caregiving likely became your only hobby and that can lead to isolation and loneliness. Try to think back to what you used to enjoy doing and where you used to go. You may still be able to pick up some of those hobbies and interests.
Take Respite Time
All too often, caregivers aren't taking respite time. They're locked into the notion that they're the only person who can really care for their elderly loved one. That's not entirely the case and it's a belief that can lead to some significant loneliness. Find ways to take respite time, whether that means hiring senior home care services providers or finding a friend or family member who can take over for you.
Talk to Family Members
While you're asking your family members to pitch in more often, let them know that you're feeling lonely. They may not realize that they're not touching base as often as they used to or that they only see you for special occasions. Sometimes other people need a bit of a reminder that they can reach out, too.
Look for Community Resources
If you're not already a member of a support group, now is the perfect time for you to join one. Local support groups help you to meet people face-to-face who are dealing with some of the same situations you're dealing with. Online support groups can help, too, because you're able to feel less alone. Touch base with senior organizations in your community to find out what other resources are available for caregivers and take advantage of them as often as you can.
Give yourself the time and the space that you need in order to solve your issues with loneliness.
If you or an aging loved one are considering Home Care Services in Bellevue WA, contact the caring staff at Hospitality Home Care today. Call us at (206) 966-6552.
Latest posts by Marlene Diaz
(see all)