What You Should Know About Liver Disease
Elder Care Tacoma WA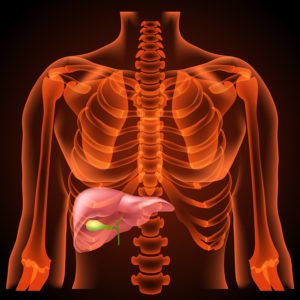 Understanding the risks that your elder parent is facing and what you can do to help them manage those risks is an important part of your role as a family caregiver. This not only enables you to better monitor your loved one's health and well-being, and potentially detect issues when they arise, but also prepares you to give your aging parent the level of care, support, and assistance that they need to manage their issues.
One such risk is liver disease. There are many misconceptions about this disease and how it impacts people. Knowing the facts can help you to make the decisions that are right for your elder parent and work with them to protect their health into the future.
Some things that you should know about liver disease include:
• There are at least 30 million people throughout the United States who are currently living with some form of liver disease.
• This number accounts for approximately 1 in 10 people in the country.
• There are more than 100 types of liver disease.
• Approximately one million people in the United States are living with hepatitis B.
• Approximately four million people in the United States are living with hepatitis C.
• Approximately 20 percent of Americans have a condition referred to as "non-alcoholic fatty liver disease", also known as NAFLD.
• Every year approximately 21,000 people in the United States are diagnosed with liver cancer.
• Liver cancer is one of the few forms of cancer that are experiencing an increase in diagnosis rates throughout the country.
• Approximately 15,000 people throughout the United States die from live cancer or liver disease caused by hepatitis.
• Approximately 75 percent of those people who have hepatitis C do not realize that they have the condition due to the fact that there are few to no symptoms for years after contraction.
• Hepatitis C can go undetected for 20 years or more before leading to serious complications such as cirrhosis and even failure.
• Approximately 33 percent of those people born between the years of 1945 and 1965 have a form of viral hepatitis.
• People in this age range are more than five times as likely as people in other age ranges to have hepatitis C.
If your elder parent is suffering from liver disease or they are at increased risk and you feel that they would benefit from additional care and support to manage their health, now may be the ideal time for you to consider starting elder care for them. An elder home care services provider can help your parent understand their health concerns and guide them through remaining compliant with the guidelines given to them by their doctor, including helping them make good decisions regarding their diet and offering reminders to take their medications.
In addition to personalized services tailored to helping them address their liver disease specifically, the care provider can also help your parent to maintain their quality of life through staying active, finding ways to engage with the community around them, and keeping their mental and emotional health high.
Source: http://www.liverfoundation.org/education/liverlowdown/ll1013/bigpicture/
If you or an aging loved one are considering Elder Care Services in Tacoma WA, contact the caring staff at Hospitality Home Care today. Call us at (206) 966-6552.
Latest posts by Marlene Diaz
(see all)