Useful Stocking Stuffer Ideas for Your Parent's Kitchen
Caregiver Seattle WA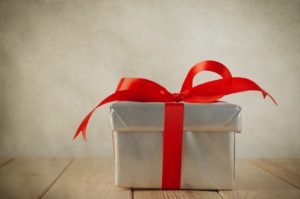 The holidays are right around the corner and that means you are likely starting to think about all those gifts that you need to buy for your family and friends. As a family caregiver you must also continue to keep your parent's needs, challenges, and limitations in mind to ensure that they are able to stay safe, healthy, and comfortable throughout the holiday season and beyond.
One fantastic way to accomplish both goals is to choose holiday gifts that are actually useful for your senior. Stuffing their stocking with items that they can use on a regular basis helps them to maintain more independence and fulfill your care goals throughout the year, helping them to have better mental and emotional health and well-being as they age in place.
As you are trying to select the gifts that would be most beneficial for your aging parent, evaluating each room of their home and taking into account challenges that they might face in those rooms can help you to choose gifts that your parent will truly love and use well beyond Christmas morning. One room that has a wide variety of options is the kitchen. Stocking stuffers can help your parent stay more independent, reclaim their love of cooking, and stay safer in the kitchen.
Let these ideas for useful stocking stuffers inspire you to choose gifts for your parent that will help them stay safer, healthier, and more active in their kitchen:
• New can opener. Opening cans can be extremely challenging for an elderly adult who suffers from pain, stiffness, loss of range of motion, or weakness in their hands. Look for can openers with ergonomic handles designed for secure holding and easy turning.
• Water bottle with fruit infuser. Maintaining proper hydration is critical for supporting health and well-being. If your aging parent struggles to drink enough water because they do not enjoy it or because they do not think about grabbing a glass during the day, this stuffer can be extremely beneficial. Simply fill up the infuser with fresh fruit to add flavor to their water. In the summer, freeze the fruit before adding it to keep the water colder, longer.
• Kitchen timer. If your aging parent has been experiencing memory loss or mild cognitive functioning decline, you might worry about them cooking. Reduce the chances that they will turn on the stove or oven and forget about it with a kitchen timer. Encourage them to set their timer and carry it around with them so that as soon as it goes off, they will remember to go check on their food.
• Oil mister. Many elderly adults work toward better health by modifying their diet. If your parent has been instructed to reduce the amount of fat that they eat, an oil mister can be extremely beneficial. Fill these little gadgets with olive oil and then add flavorings such as herbs or garlic and use to add flavor to salads, cooked vegetables, or other foods without overdoing it.
If you or an aging loved one are considering Caregiver Services in Seattle WA, contact the caring staff at Hospitality Home Care today. Call us at (206) 966-6552.
Latest posts by Marlene Diaz
(see all)