Taking Advantage of Respite Care to Control Caregiver Stress
Caregiver Renton WA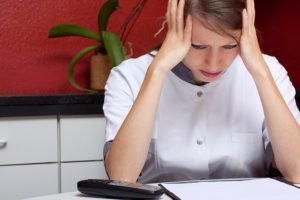 Being a family caregiver is one of the best ways that you can give back to your aging parent and show them that you love and respect them, and want them to live the highest quality of life possible as they age. No matter how much you care about your loved one, however, and how devoted you are to your care experience, being a family caregiver for an elderly adult can be extremely stressful. You are likely to encounter situations that are difficult for you to handle both emotionally and physically, and especially if you are also caring for your children as a member of the sandwich generation, you are also balancing a schedule that is tight and busy.
Being under the stress of your caregiver role can put your mental, emotional, and physical health at risk. Finding ways to control this stress will protect your wellbeing, and ensure that you are going to be able to give your senior the highest quality of care possible as they age in place. One of the best ways that you can control your caregiver stress and maintain your quality of life is to take time off from your responsibilities regularly. This gives your mind a chance to relax and heal, and enables you to focus on your own mental and emotional health.
This is not to say that you need to ignore your parent's need for care and assistance. If your parent requires care and assistance on a regular basis, you can give yourself the ability to take time off and control your caregiver stress by utilizing respite care. This type of care involves a home care provider stepping in to care for your aging parent when you are not there to care for them. This can mean taking a few hours off to rest, pamper yourself, or attend special events or activities with your family, or taking a few days off to go on a getaway with your partner, children, or friends.
Some of the ways that taking advantage of respite care to control caregiver stress include:
• Getting time to yourself. Everyone needs time for themselves. As a caretaker, you might struggle to find the time to be alone. Using a respite care provider means that you can take this time to decompress, relax, and focus on your own personal needs
• Time for your children. One of the greatest sources of stress that you may face is feeling as though you are not paying enough attention to your children. You may miss events and experiences, or just feel like you are not with them as much as you should be. A respite care provider can step in to care for your parent so that you can attend these events or just plan some special time with them so you can keep your relationship close throughout your care experience
• Time with your partner. Your partner can be your greatest source of support and encouragement in your life. A respite care provider can offer you the time off that you might need to stay connected to your partner, whether that is just for a weekly date night or for several days for a getaway
• "Light at the end of the tunnel". A respite care provider can care for your loved one for several days to enable you to take the much-needed vacation that will ease your stress and keep you at your best. Just knowing that this vacation is coming is a fantastic form of stress relief. When you are dealing with stress or anxiety due to the challenges that you are facing, you can look forward to your vacation and allow the happiness that comes with seeing that light at the end of the tunnel relieve your stress and refocus you on the task at hand.
If you or an aging loved one are considering Caregiver Services in Renton WA, contact the caring staff at Hospitality Home Care today. Call us at (206) 966-6552.
Latest posts by Marlene Diaz
(see all)